Python Developers Wanted: Dead or Alive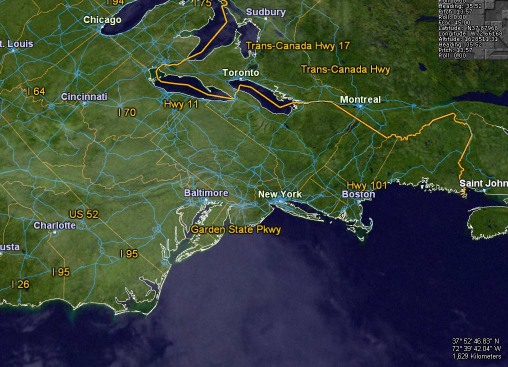 I've been working at a new gig in Boulder, Colorado. We're writing an earth rendering engine, a la Google Earth. Why bother? Unlike the competition, we're going to be putting lots of our imagery on hard drives so that you can take it off the net: in your car, on a plane, in your backpack. You can sync changes when you get home, or use a cellular connection for low bandwidth data like local searching and geolocating your friends. If you've wanted it, hopefully we're on it (but feel free to send suggestions or leave comments).

I think 3d earth rendering is going to be big (maybe I've just read Snow Crash too many times), and recent announcements by Microsoft seem to confirm my suspicion. This blog doesn't get many comments, but usage statistics betray the silent masses who frequent it looking for KML tools. Are you tired of writing web services and pounding KML into new Google Earth features? Does writing a car navigation system 12 hours a day in python using a real 3d world API (we won't poke too much fun) sounds like your cup of tea? Maybe you're tired of Carmack taking credit for your OpenGL code. I heard somewhere that start-ups aren't en vogue anymore, but I know there's other people out there who regret missing the bubble. If you're confident in your abilities and can write the code to prove it, we're looking for you.

It would be nice if you lived in the US and wanted to move to Colorado (its sunny and warm even when the slopes are open and there's plenty of outdoors to go around. Send us an email.